Runners' Terminologies Glossary
Like any other sport, runners or joggers have special words or expressions that are sometimes difficult for others to understand.  So in order to help newbie-runners keep up with "runners talk", we compiled a list of terms and phrases that you usually hear from runners or places frequented by runners.
We're pretty sure that after going thru the list below, you will be able to easily learn the different tutorials/guides/articles that you will encounter on this website or on other runners' site.
Runners/Joggers' Terminologies/Lingo:
3K, 5K, 10K or any other number with K – Refers to the number of distance in Kilometers.  3K for 3 Kilometers, 5K for 5 Kilometers, and so on.
Amphipod – is a popular running gear brand (esp.) for runner's hydration needs.
Bandit – is an unregistered/unpaid race participant (basically – a cheater!).
Barefoot Running – or natural running is simply running without any footwear.
Bib – is  a piece of paper with your designated number as a race participant.
Black Toenails – an embarrassing and painful runner's problem where toenails appeared "bruised" due to too much pressure and impact while running.
BPM or Beats Per Minute – is the number of heartbeat in a minute.
Cadence – refers to the number of steps taken per minute while running.
Carbo-Loading – when you eat "loads" of carbohydrate-rich foods like pasta, rice &/or potatoes to get ready for a run/race.
Chafing – a painful skin condition resulted from friction when your skin rubs with skin or clothing.
Chip Time – refers to the actual time (measured by an electronic chip) that a runner makes from the start line to the finish line.
Compound Stretching – a stretching exercise that targets several muscles or muscle groups (ex. lunges).
Compression Socks – specialized socks designed to increase blood circulation and prevent vein disorders.
Cool Down – also called warming down, is a slow running or jogging done after a competition or intense running.
Corral – a sectioned area in a large race where runners are grouped into different pace groups.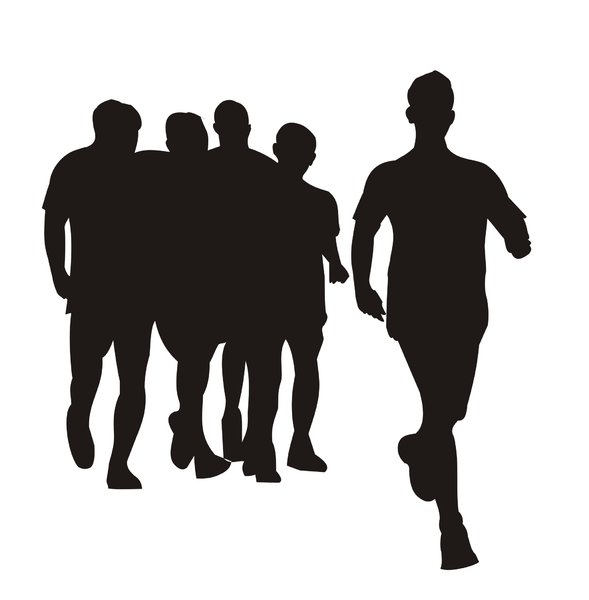 Cross Training – is when you perform other sports like swimming or cycling to complement your running.

Cushioning – the shoes' ability to absorb the foot strike's impact.
DOMS or Delayed Onset Muscle Soreness – muscle soreness after intense running, usually peaked within 24 to 48 hours after the run.
DNF or Did Not Finish– when a race competitor did not finish a race because of an injury or other reasons.
DNS or Did Not Start – when a race competitor did not show up to compete in the race.
Dynamic Stretching – an exercise that involves motion when stretching the muscles.
Easy Run – a slow run where you can still carry a light conversation while running.
Elite Runner – a runner who has reached the highest level in his/her sport.
Endurance – is the ability to sustain or endure a difficult situation without giving in.  In running, a person with good endurance can run long distance without stopping.
Fartleks – literally means "speed play" in Swedish, is a run training method where you vary your speed throughout your run.
Foot Strike – simply put, it refers to how your foot strike the ground when running. Examples of foot strikes are "heel strike" and "midfoot strike".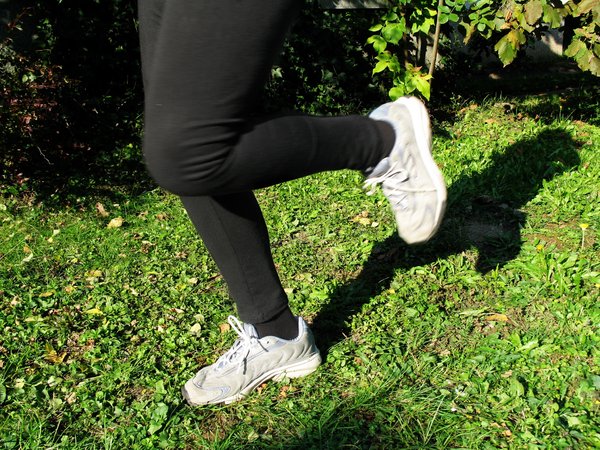 Fuel Belt – a type of waist belt that can hold a bottle of water for hydration.
Fun Run – a non-competitive run/race, usually for fundraising to support a charitable cause. Participants in Fun Run events are mostly in it for enjoyment rather than competition.
Garmin – is a popular GPS (Global Positioning System) device brand for navigation.
Gels – or energy gels, are semi-liquid sugary snack used to provide quick energy boost.
Ghost Runner – another runner (imagined or otherwise) that is about to outrun you.  A runners' motivation to keep up the running pace.
Glycogen – a substance deposited in bodily tissues as a store of carbohydrates.  It is readily converted to glucose as needed by the body to satisfy its energy needs.
Hitting the Wall or "Bonking" – when you ran out of energy and felt very tired to continue running then you are "hitting the wall".
Hydration – the introduction of fluid into the body to avoid excessive water loss when running.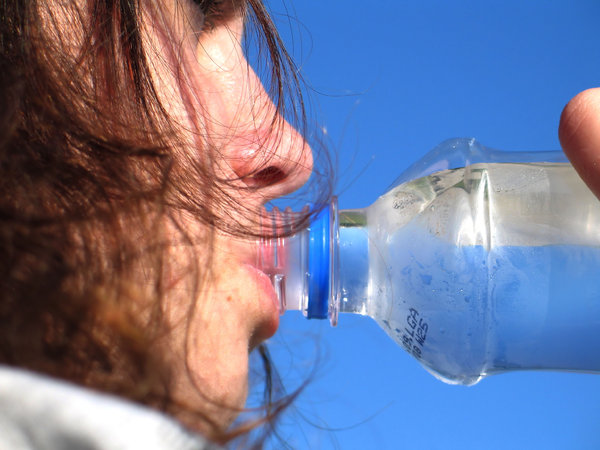 Ice Bath – is literally bathing in ice.  Submerging yourself (or part of your body) into a tub filled with ice to avoid next day soreness.
Interval Training – method where you alternate fast running with slow intervals of jogging for recovery.  It helps build speed and endurance.
ITBS or IlioTibial Band Syndrome – a common knee injury associated with running, a leading cause of knee pain.
Jog – is simply a slow run.
Junk Miles – an easy pace running inserted in a fitness program in order to reach a total running mileage (i.e. junk miles).
Kicks – refers to the final push that runners give to increase speed near the end of the race or the finish line.
Kilometer – a metric unit of measurement equal to 1,000 meters or around 0.62 miles.
Lactic Acid Buildup – commonly used by athletes to describe the intense pain felt during an intense workout.  It is formed when the body can no longer produce energy using oxygen.
Lap –

a complete circuit of a course in a race or in walking for exercise.

Lateral – the outer edge of a shoe.
LSD – refers to "Long Slow Distance" running.
Marathon – A (very) long distance running race of 42.195 kilometers.
Medial – refers to the inner side or arch side of a shoe.
Midsole – refers to the area of the shoe between the upper and outsole that's mainly responsible for the shoe's cushioning.
Mile – is a unit of length equivalent to 1.60934 kilometers.
Minimalist Shoes – shoes that are designed to closely approximate barefoot running conditions.
Moisture Wicking Clothing – a technical apparel, designed to keep sweat away from your body to prevent chafing.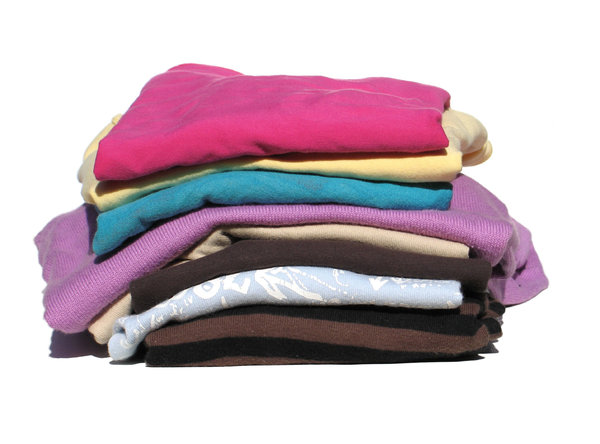 Negative Split – refers to running the second half of the race faster than the first half.
Newbie Runner – a beginner – new to running.
Pace – aconsistent and continuous speed in walking, running, or moving.
PB or Personal Best – see PR or Personal Record.
Pickups – an increase in speed while running done in shorter duration than fartleks.  Just to liven up your easy run.
Plantar Fasciitis –

also known as plantar fasciopathy or jogger's heel

,

is a common painful condition affecting the heel and underside of the foot.

Positive Split – Opposite of a negative split, here you run the first half of the race faster than the second half.
Pronation – refers to how your foot strike the ground while running.  When you're an over-pronator (flat-foot) your foot rolls inward while running. An under-pronator (Supinator), on the other hand, is when your foot rolls outward while running. (Learn more about Pronation here.)
PR or Personal Record – refers to a runner's best time in a race of a specific distance.
Rabbit – a race pacemaker or pace-setter, usually employed by race organizers and may be used to avoid the tactics of deception that are possible in competitions.
Recovery Run – see "Junk Miles".
Rest Day – a day without running, allows the body to recover.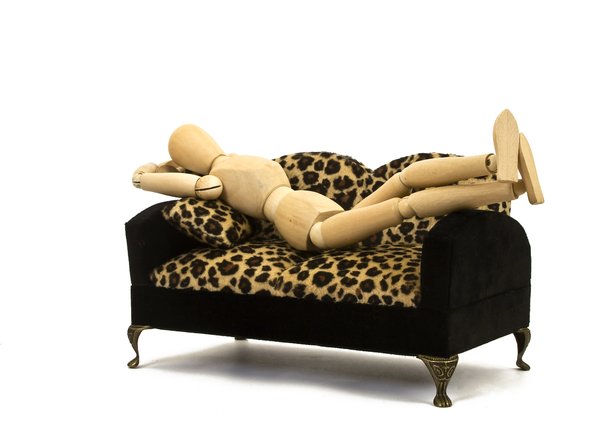 Road Kill – a person who was outrun by a faster runner during a race.
Road Race – a public race held on roads with a clearly marked course.  Fun runs are usually road races.
Runkeeper – a popular iPhone app that helps track outdoor fitness activities.

Runner's High – the feeling of happiness and euphoria felt after running.
Runner's Knee – also known as Patellofemoral Pain Syndrome (PFPS) is a common runners injury where pain is felt around the kneecap as if the knee is going to give out.
Shin Splints – also a common running injury where there is pain on the shin bones.  The condition can be treated easily with rest and ice.
Side Stitch – a pain felt at the side of your torso just below the ribcage.  It can be remedied with proper breathing exercises.
Singlet – basically a sleeveless tank tops worn by runners.
Speed Work – a running workout to develop speed when running.
Splits – refers to your times in a race or workout at several measured intervals.
Sprint – to sprint is to run at full speed over a short distance.
Static Stretching –

used to stretch muscles while the body is at rest.  Holding a muscle group at its most lengthened position for 20 to 30 seconds. 

Streak – to run certain distance regularly/consecutively for days, weeks or months.
Strides –  are short fast runs Strides used both in training and to warm up before a race.
Strength Training – when runners develop their muscles (with or without weights).  It helps runners perform better and avoid injuries.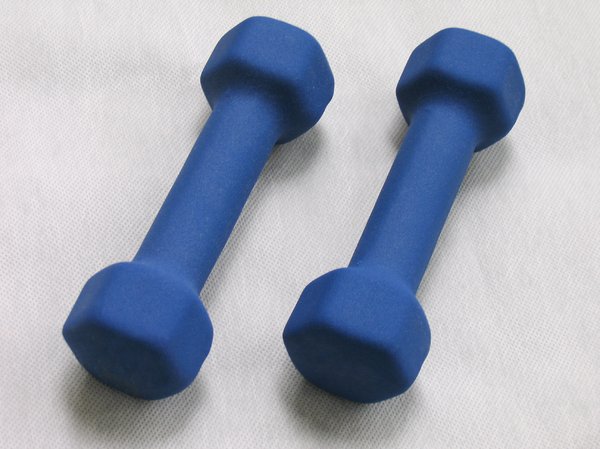 Taper – to decrease your running mileage to prevent tiring yourself when getting ready for a big race.
Tempo Run -a tougher more intense form of speed training usually done once a week.
Toebox – the front portion of the shoes where your toes rest.
Trail Running – running on softer ground such as grass or dirt road.
Triathlete – an athlete that participates in triathlons
Triathlon – an athletic contest consisting of three different events, typically swimming, cycling, and long-distance running.
VO2 Max – or Maximal Oxygen Consumption, refers to the highest rate of oxygen consumption attainable during an exhaustive exercise.
Under Armour – a popular sports gear brand/company (USA) known for product performance and innovation.
Warm Up – is done to increase heart rate and blood flow to the muscles before engaging in strenuous activities like running.  Stretching, brisk walking or light jog are good warm exercises before running.
Did we missed anything?  Type it in the comment box below and hit "Post Comment". 🙂
---
Click here to subscribe by email and get the latest
running tips, guide, events & more right in your inbox